Adscellent Marketing package
stunning and eye catchy design

Adscellent Marketing package
killer caption & copywriting

Adscellent Marketing package
marketing analysis and strategic boost

Adscellent Marketing package
stunning and eye catchy design

Adscellent Marketing package
killer caption & copywriting

Adscellent Marketing package
marketing analysis and strategic boost
We make your brand instantly recognizable and infinitely memorable.
We're thinkers, we're creators, we're doers. We're also specialists across a range of marketing disciplines. You might only need one, you might need many and we can help you select the right ones for your needs. Whatever your requirements, we'll make sure you get creative work that works.
With the bulk of our clients from SME's you can be certain our prices are easy on the pocket

Creative, Design & Copywriting
The right word or image at the right time can make all the difference. Professional content from the professionals
We want you to reap the benefits of digital advertising. Your success will always be our objective
Each account has a dedicated guide that will manage your ads and answer any questions you may have
Each member of SWOT has had several years in the industry. You can be certain we know the ropes

Professional Ads Targeting
We try to make each cent count with intensive research for the right demographic for your business.
Our work is meticulously curated to the business challenge at hand.
We create eye-catching social media posts design.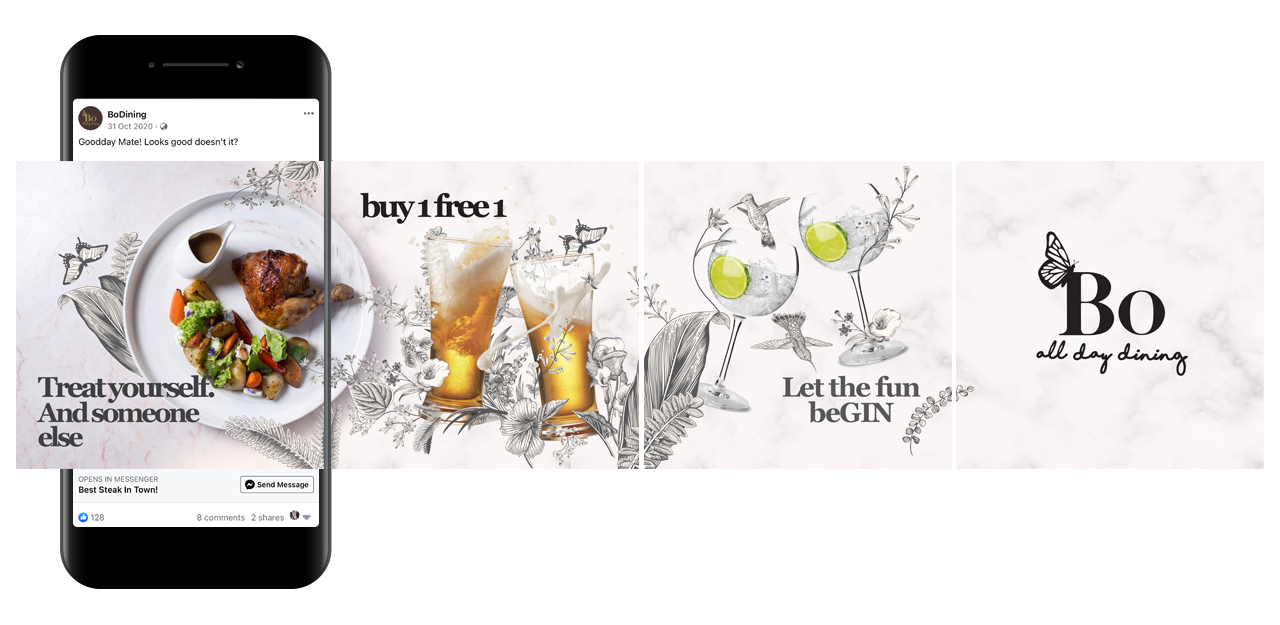 Dont just take our word for it.
Listen to our amazing costumers saying about our works.
Thank you for being such an understanding and resourceful digital partner to us. We were actually frightened about marketing online with so many choices and platforms to choose from. We can see our purchases increasing monthly and we can see your effort in using different strategies to get it right for us.
I think you did an outstanding job envisioning and structuring my program for me. Thank you for the countless hours coming by to meet us to ensure everything was in order. Double thumbs up and we will be working with you for our second project thats in pipeline.
Thank you Kyle and team, you made building a website an easy to understand process for me and my staff. Our other attempts weren't so successful as they were very technical and difficult to communicate with. Thank you for the beautiful site SWOT
FB ADS

Packages
Pick the plan that's right for you
1

No
English / Chinese / BM
Yes
Yes

Yes

Yes

Yes
Yes
2

No
English / Chinese / BM
Yes
Yes

Yes

Yes

Yes
Yes
1

Yes (up to 8 images)
English / Chinese / BM
Yes
Yes

Yes

Yes

Yes
Yes
2

Yes (up to 8 images)
English / Chinese / BM
Yes
Yes

Yes

Yes

Yes
Yes
1

有 (多达八张相片)
英文/中文/马来文
有
有

有

有

有
有
2

有 (多达八张相片)
英文/中文/马来文
有
有

有

有

有
有
FB Management

Packages
Pick the plan that's right for you
4

Yes
Yes, 1 only (up to 8 images)
No
English / Chinese / BM
1
Yes
Yes

No

Yes

Yes
Yes
Yes
No
2 times a month
Yes
100
6

Yes
Yes, 2 only (up to 8 images)
No
English / Chinese / BM
1
Yes
Yes

No

Yes

Yes
Yes
Yes
Yes
2 times a month
Yes
200
8

Yes
Yes, 2 only (up to 8 images)
1 only
English / Chinese / BM
2
Yes
Yes

Yes

Yes

Yes
Yes
Yes
Yes
Weekly basis
Yes
500
4

有
有, 1 个 (多达八张相片)
无
英文/中文/马来文
1
无
有

有

有

有
有
无
一个月两次
有
100
6

有
有, 2 个 (多达八张相片)
无
英文/中文/马来文
1
有
有

有

有

有
有
有
一个月两次
有
200
8

有
有, 2 个 (多达八张相片)
1 个
英文/中文/马来文
2
有
有

有

有

有
有
有
每个星期
有
500